Recovery Housing Offers a Supportive Community Beyond Residential Treatment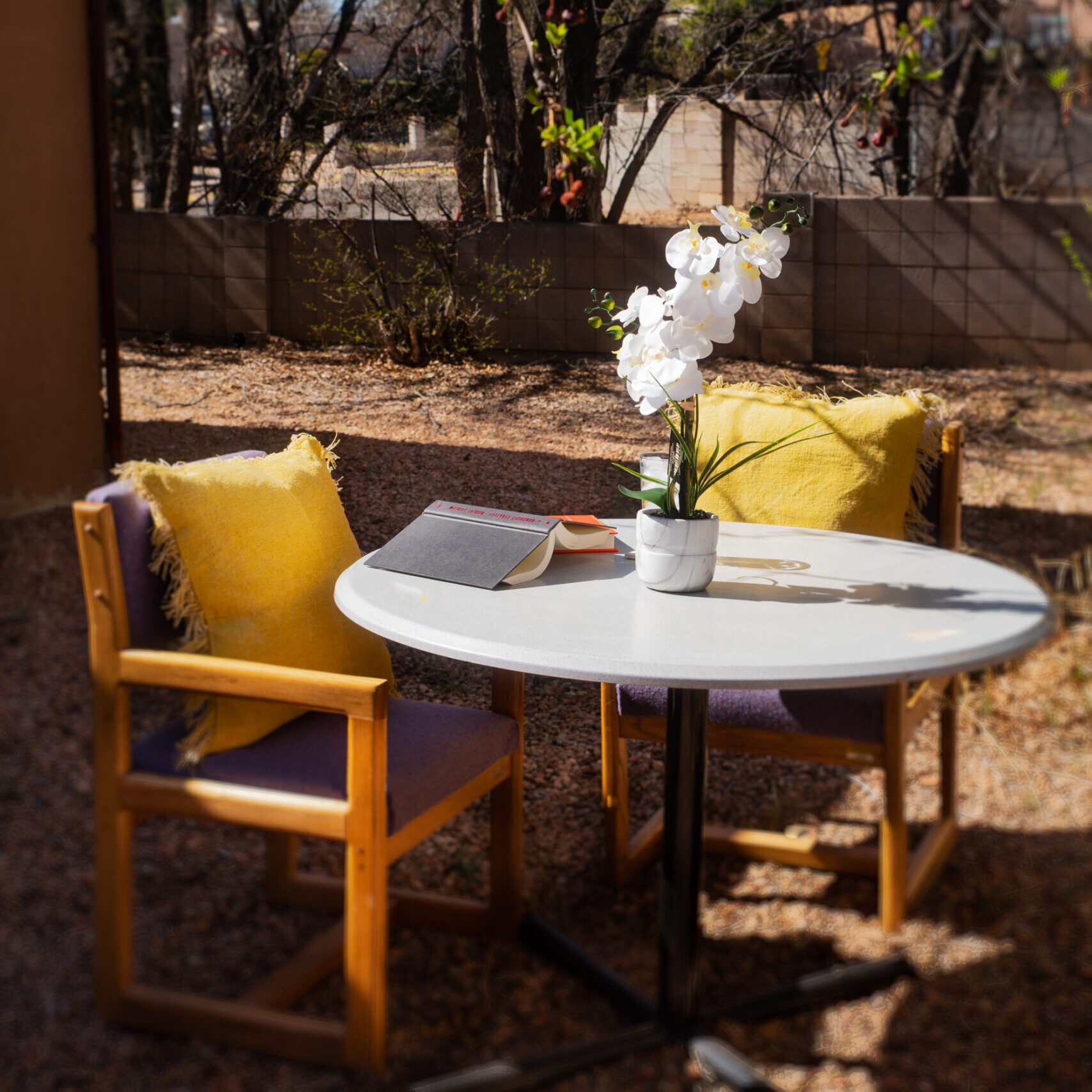 Admission into Recovery Housing or Sober Living is by application only. Contact admissions on 505-471-4985 for more information. 
Sober Living Options in Santa Fe
Having a solid support system and safe living environment is a critical part of the recovery process. Our Sober Living program provides those who have successfully completed residential treatment a solid foundation to help them get back on their feet. We offer two models – Recovery Housing Apartments and Bridge Houses.
Recovery Housing:
Santa Fe Recovery Center has two-bedroom apartments in Santa Fe. You will have your own private bathroom but will share a kitchen and living space. The maximum stay is 120 days. While in Recovery Housing, you will learn to manage your own medications and medical appointments, attend at least three groups per week and participate in individual counseling.
Bridge Houses:
Santa Fe Recovery Center also operates five residential homes or Bridge Houses in Santa Fe. The Bridge Houses are gender-specific with two homes designated for men and three designated for women and their children.
Bridge Houses are different from our Recovery Housing apartments – they are more communal and the length of stay is more flexible. If you qualify for Bridge Housing, you will be able to stay until you find a different living situation.
We encourage community building and provide opportunities for social connection through:
Monthly potlucks
Holiday events like pumpkin carving and gift exchanges
Ping pong tournaments
Cook-outs and music
Neighborhood clean-up and other volunteer activities
Requirements:
All Recovery Housing and Bridge House residents must abide by the rules of the program including:
Sobriety
10pm curfew
Sign-out upon departure and a breathalyzer upon return
Weekly random urine analyses
Regular drug and alcohol testing
Compliance with the rules that the house creates as a group